Hope everyone had a fun and relaxing 4th of July! We usually spend it at the lakehouse, but this year we got the itch for home improvement… and we stayed home all weekend to clean, organize, and paint! Ah, the things that excite you when you get "old," haha.
We spent the 4th of July at a friend's pool for a cookout. Ryan and Rebecca made their own festive shirts and were in bed long before the fireworks 😉 The picture above is the best I could get of the two of them together lol… ah, toddlers.
The weekend before was the family reunion (golf tournament) at the lakehouse (that's our niece on the right):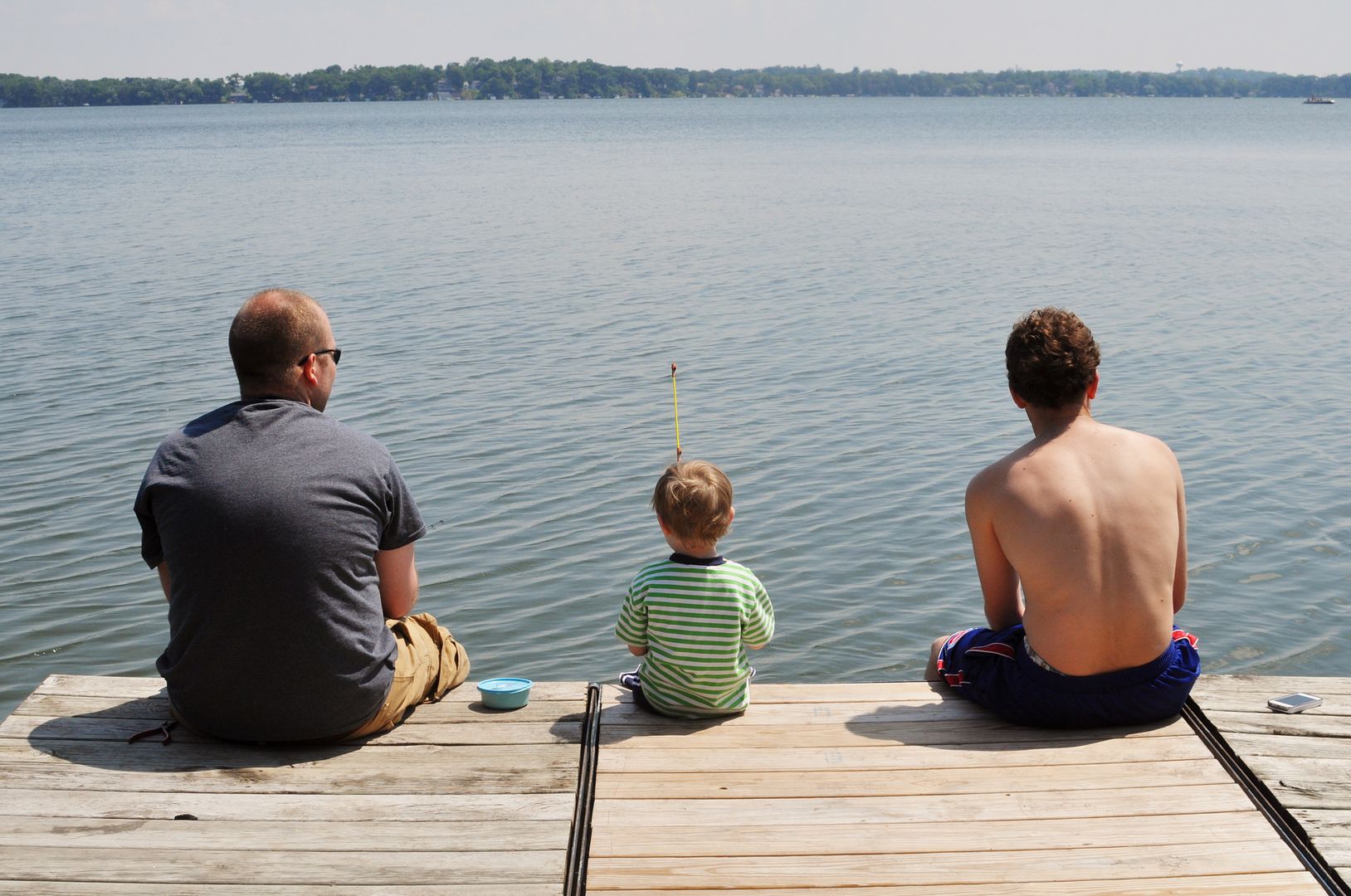 Ryan spent the weekend fishing. He LOVED it. I was amazed at how many hours he spent on that dock, just watching the water and hoping for a fish. He did catch some, too! That's his Uncle Andy on the left (my SIL's husband) and Uncle Jeff on the right (my BIL).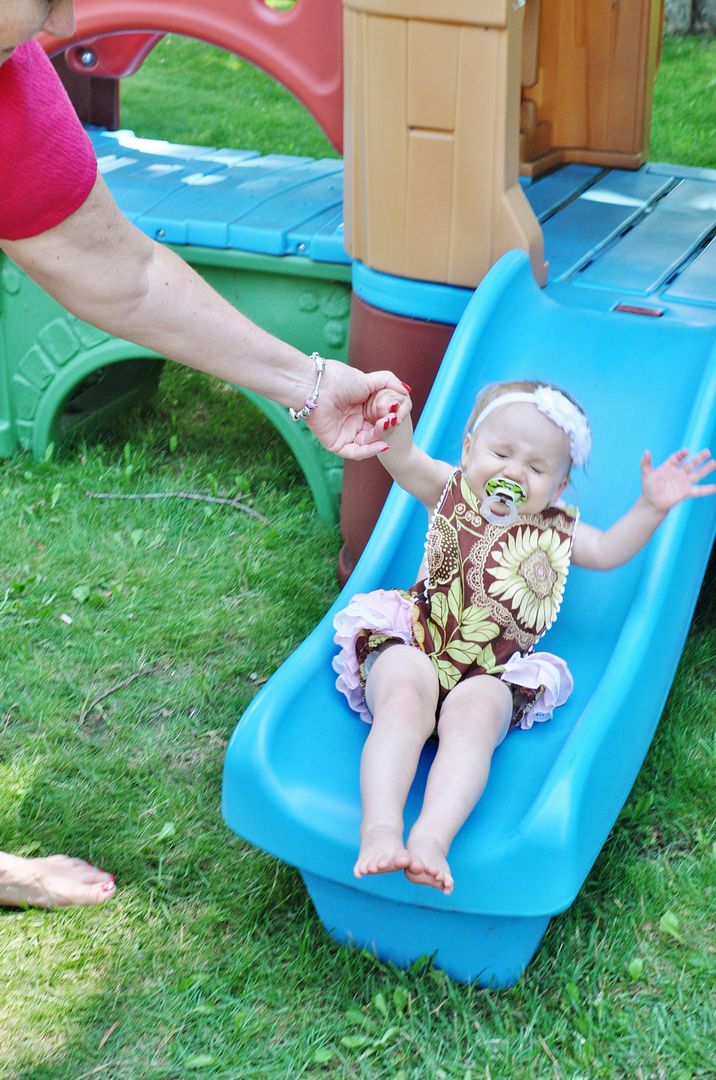 We're spending a lot of time in our own backyard (Rebecca loves the water, Ryan loves to drive his Gator and swing), at my friend's pool, and at parks around town…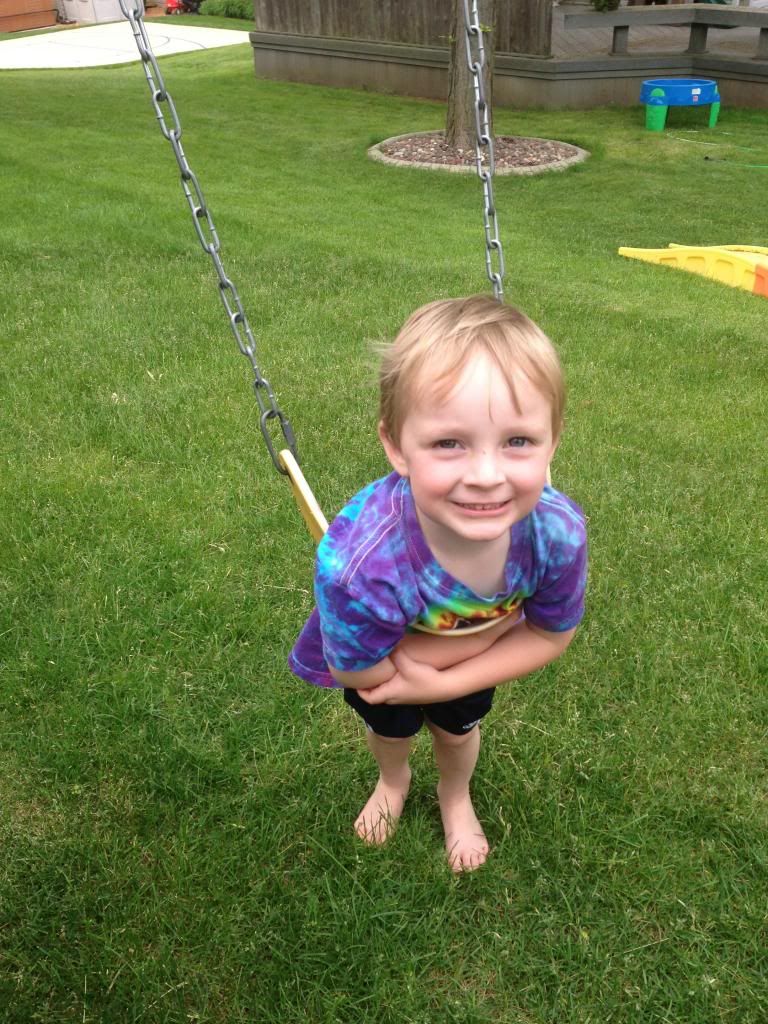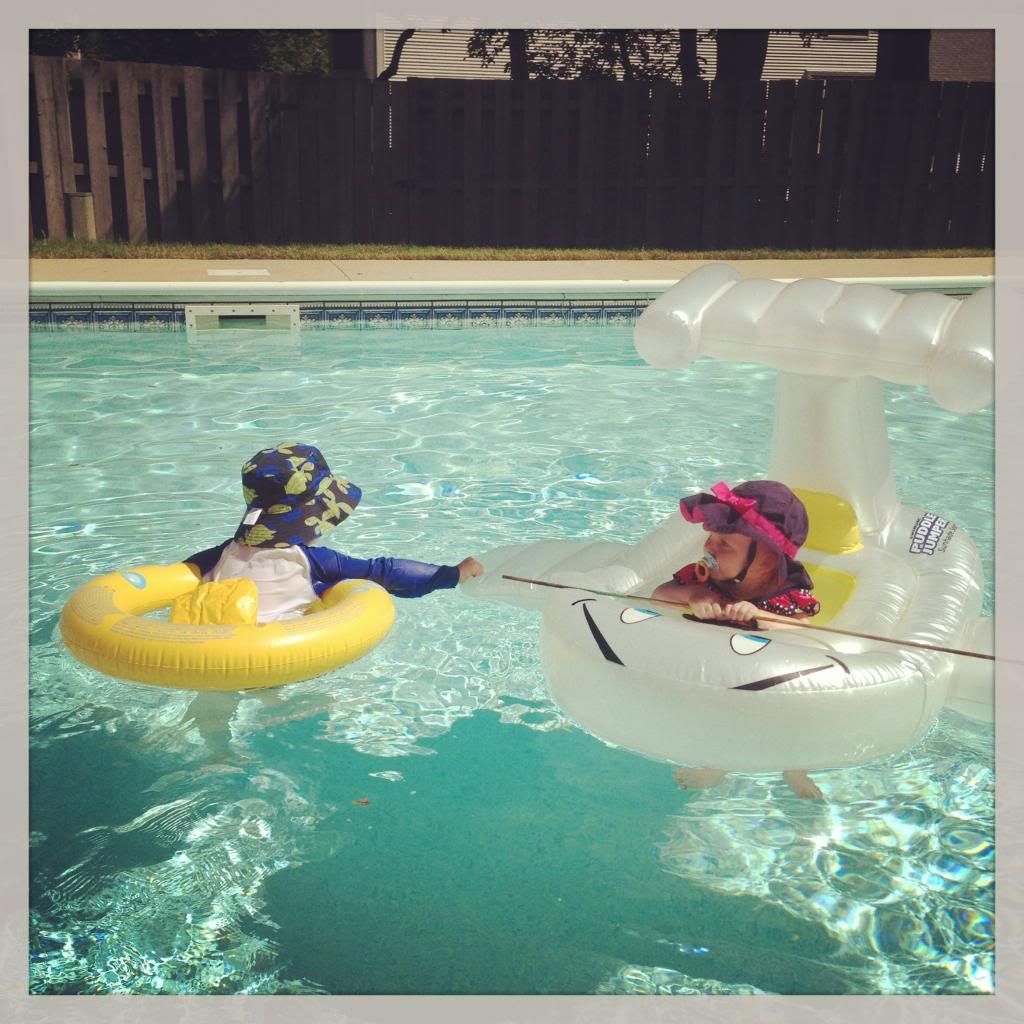 More plans for this summer? The local waterpark, the Madison Children's Museum, the Museum of Science and Industry in Chicago, Ryan's t-ball lessons and swim classes, a day out with Thomas, and a family vacation to Cozumel!
Happy Summer! 🙂