This is a sponsored conversation written by me on behalf of Culturelle. The opinions and text are all mine.
When Ryan was younger we had a visit with our family practitioner for some digestive issues he was having. I love our doctor for being more naturally minded and her suggestion was to get Ryan on probiotics. I had taken some before, during pregnancy, but otherwise we didn't regularly have them in our house and Ryan had never had them. I did some more research on benefits of probiotics and decided to get some for Ryan. I'm a skeptic about many things–I'll believe things when I see them–and I can honestly say that the probiotics helped solve Ryan's digestive issues and have made him become more regular.
I received the Culturelle Kids Chewables and am happy to share info about these probiotics with you–as something that has really worked for our family. Ryan just started preschool last week (eeek!!!) and he has never been in any sort of daycare or childcare before… probiotics are definitely something we use to help support his immune health for back-to-school. There are a number of reasons for taking probiotics (and they have products for adults, too) and many benefits:

Probiotics support digestion:
Helps reduce occasional digestive upset
Helps boost digestion and overall digestive health
Provides ongoing maintenance for a healthy digestive tract
Probiotics support natural defenses:
70% of your immune system is in your digestive tract so a healthy and balanced digestive system plays a vital role in strengthening your child's overall health and well-being
Boosts digestive health, which in turn has a positive impact on overall health and immunity
Supports their natural defenses
The chewable probiotics for kids from Culturelle have 2.5 billion active cultures and they're the #1 brand recommended by pediatricians. I like them because they're sugar-free and Ryan loves them because they taste good! I thought it might be hard to get him to chew probiotics, but he treats them like candy… they're a special treat and he knows that they help him feel better. If we ever forget to give him his probiotic, he reminds us! What a kid. Buying these and keeping him healthy and feeling good is wonderful – and the costs beat sick visits to a doctor (especially when ours is 45 min away)!
I appreciate the natural approach to staying healthy. Ryan gets one a day (at night time), but if you're having issues, you can take more (they suggest 4 a day). A great thing about these is that you can take them at any time of day, with or without food.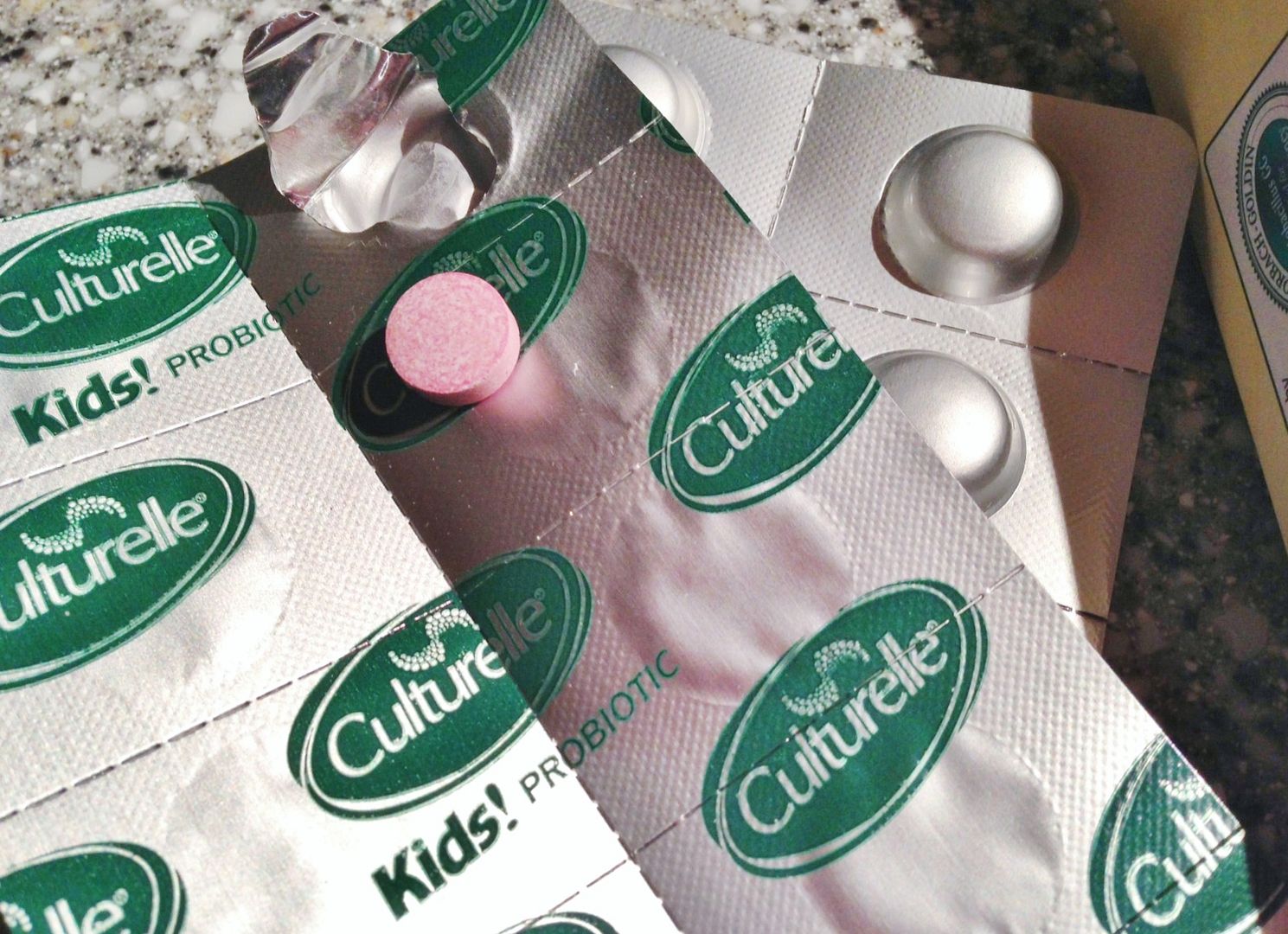 You can find a retailer near you or online by checking the Culturelle website. Make sure you find them on Facebook, too!
How do you include probiotics in your daily family routine?
Comments submitted may be displayed on other websites owned by the sponsoring brand.
~This is a sponsored conversation written by me on behalf of Culturelle. The opinions and text are all mine.