Written in partnership with Target. All opinions are my own.
My husband and I have been married for just over 5 years, but I still remember creating our wedding registries… yes, it is a lot of fun to "shop" for everything you want and to picture your new life ahead of you, but at the same time it is overwhelming! What to add? Blue or red?! AHHH. I gave Steve the scanner thingy. I mean, boys and their toys… it's a tool and a laser in one. It's like magic. He loved it and it kept him entertained while I worked on checking off my list, haha.
Now that we've passed that phase we're on the other end of the deal, often shopping for our friends and their upcoming weddings (we actually have one this weekend and another at the end of September!). I love shopping for wedding gifts and registries are a great help. Of course I want to buy them things they WANT, but I also really try to buy things that are personal… gifts with a story behind them.
The Target Wedding registry is wonderful (we used it) and this year their theme is "Be Yourself, Together." I adore it because I definitely think opposites attract and while there should be some common ground, each person should embrace their unique traits. It keeps things fun! When shopping for wedding gifts, it's fun to get gifts for both the bride and the groom–things that allow them to be themselves, but… together!
I think a KitchenAid Mixer is a must-have and a wedding registry necessity… we got one for our wedding (thanks, mom!) and I love it. So when I thought about the "Be Yourself, Together" theme, I knew I wanted to include this… I love to bake! It's a great wedding gift for that person that enjoys cooking or baking and a nice night in.
So I went shopping at Target, easily found the mixer on an end cap, and knew exactly what I wanted to get to "match" for the groom!
A restaurant gift card! Cute idea, right? One likes to cook with a quiet night in and the other likes to get out for a change of scenery. I'd love to get a gift set like this, hint hint 😉 By the way, I went with the Darden gift card because it can be used at 5 different places!
Check out the Target Wedding Catalog for all your great options… a night in with dinner at home can include so many things from a registry–pots and pans, dishes, flatware, glasses–and a fun night out can include a new outfit, makeup, bathroom accessories to help them get ready…. the possibilities are endless!
What would you prefer, a night in or a night out?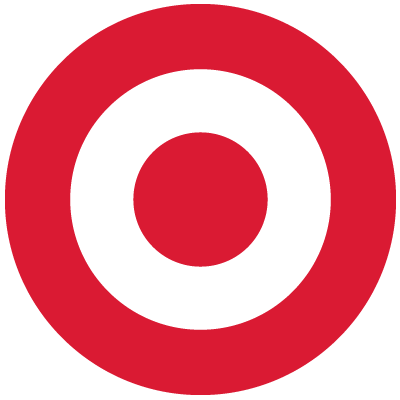 Content and/or other value provided by our partner, Target.