This post brought to you by BMO Harris Bank N.A. Member FDIC. All opinions are 100% mine.
I hope you were able to enter the BMO Scavenger Hunt Sweepstakes last week that was all about having a new baby! We're on to a new week already and that means a new theme to learn about! How many times in your life have you started a new job? I went through a lot in college and a few after graduation. From animal caretaker or gym manager to lab assistant and college instructor, I've started new in a variety of positions!
Starting a new job can be overwhelming, but it can be an adventure, too! It certainly comes with new financial responsibilities and it's good to research all your options. Do you need a new checking account? How about a savings account with automatic deposits? Did you ask about 401K plans and benefits with your new employer?
BMO Harris Bank has some tips in this week's Scavenger Hunt Sweepstakes on Facebook! Just head to the BMO Harris Bank Scavenger Hunt Sweepstakes tab to get started. Entering is super easy, just follow the steps and it will take just a minute or two!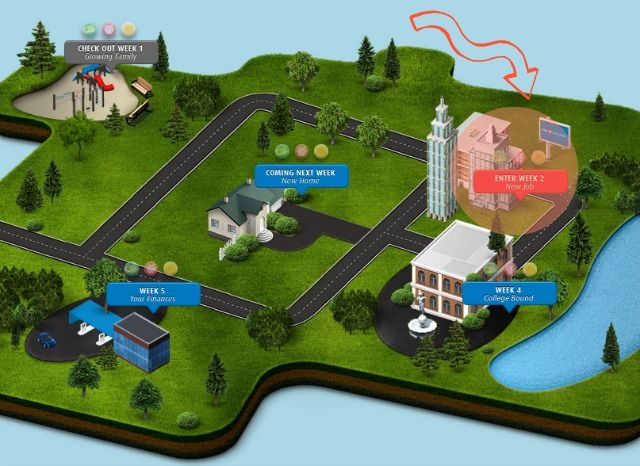 Do you know how to create a budget? Have you separated your essential costs from your optional expenses? BMO Harris Bank has a cashflow worksheet to help you sort it all out.
Do you know how much you should set aside from each paycheck at your new job to go into savings and into an emergency fund? I got that question wrong, oops! There's a cute little video, too, reminding us to not spend it all at once, which is tempting at your first "real" job with a nice paycheck!
Simply go through the 5 pin points on this scavenger hunt, get some tips, and learn about financing with a new job… you can take away some great ideas AND enter for a chance to win big! The prize this week is $1000! Enter week 2 starting now through next Monday, March 3rd, at 11:59:59am CT. Drawing date is March 6th! I hope one of MY readers wins, so go enter! 😉
What big changes occurred when you started your new job? Did you start saving a lot more or spending a lot more? I definitely could have used some tips years ago on managing my finances!