At what age did you form your first memory? Or what types of things do you clearly remember from your childhood? I know memories start forming around age 3, which is how old our son Ryan is… and why I sat up thinking about this while nursing Rebecca at 3am last night (I can't believe I actually still remembered it this morning, haha).
I know some people know exactly what their "first" memory is… it's usually something either really amazing or really terrible. I have no idea what my first memory is, I don't have a clear one… but I do have general memories of my childhood. My mom painting our faces like puppy dogs and bunnies, going to baseball and basketball games with my dad, playing at the big wooden park, almost drowning at the water park, adventures in our backyard…
As I was thinking about all of this randomly in the middle of the night, I wondered if some of those were real, TRUE memories or if I "remembered" them because there are PHOTOS of them. I took a child psychology class in college for fun and I remember talking about this… how easy it is to confuse a memory of looking at a photo and thinking you have an actual memory of the real thing.
So I know Ryan will remember major events… possible bad things (knock on wood) like breaking a bone or losing a pet… or awesome things like meeting Sir Topham Hatt?! But what about the every day moments??? What about all the time we spend playing games together, running around outside, visiting the children's museum and water park???
PHOTOS! If I have memories of my childhood simply from seeing photos of the occasions later on, I really want to make sure I'm taking a ton of photos for my kids. And I do–I love my camera and it's always with me–but usually just for events, parties, etc.
MY GOAL is to start taking photos of the every day moments. I'll capture him riding his bike in the house and completing his very own floor puzzle. I'll take pictures of him helping me make dinner and talking to his uncle on this "phone." I'll photograph Rebecca cuddled up with our cats and dancing to any music that comes on.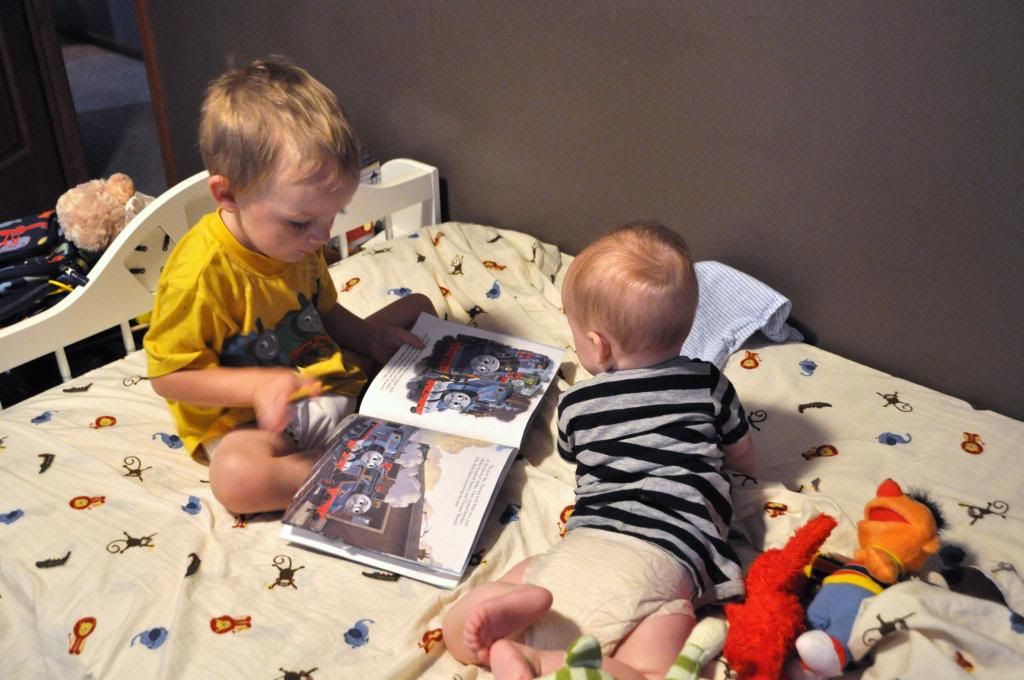 How was that for a 3am middle-of-the-night half-asleep train of thought? Haha. I thought it was a really good one though and I had to share!
Of course as a YesVideo ambassador I'm all about the memories and preserving them. After taking all these "every day moments" photos, the transfer services offered by YesVideo are a great way to preserve them and share for everyone to see! With their online sharing and their new iPhone app, it's super easy.
Ryan will never be able to forget his favorite pink purse and the days of wearing mama's makeup 😉 Do a lot of your memories come from photos?
~This post was created in connection with my appointment as an Ambassador for YesVideo. All photos and opinions and memories are my own! Visit www​.facebook​.com/​y​e​s​video to join the conversation.