We try our best to eat healthy and buy organic or shop local. I like making food for my kids – but I don't always have the time or the produce and I look for healthy and easy alternatives. I recently received some sample packs from NurturMe and we're loving them! They're the first and only family with certified organic, dried fruit and veggie meals and snacks for infants and toddlers.
The NurturMe meals come in little pouches filled with dried fruit and veggies. All you have to do is pour one into a bowl and add some liquid… and you have a meal! GREAT for grabbing when you run out of the house or for a quick snack. I love that this meal option includes the addition of breastmilk. My 14 month old little girl is still nursing so I'm glad she still gets those nutrients even when eating a meal. You can also add milk or water to these pouches.
My 3-year-old MIGHT eat them (like he eats applesauce), but these dried fruit and veggies pouches are really nice because you can add the dried contents into your toddler's meal to add nutrients. Sprinkle it on his cereal or pasta, add it to yogurt, or include it while you're baking.
The fruits and veggies used by NurturMe are from US farms and the meals are certified organic, gluten free, non-GMO, and kosher with NO added preservatives, sugars, or salts. And? The packaging is BPA-free and made with recyclable materials that are made with wind energy…. awesome, right?
For the younger ones, there are pouches with single ingredients that make about 2.5oz of food: crisp apples, crunchy carrots, hearty sweet potatoes, plump peas, protein-packed quinoa, scrumptious squash, and sweet bananas.
For the older ones, the pouches have a blend of ingredients that make about 4oz of food: squash, bananas, and green kale; sweet potatoes, oatmeal, and bananas; peas, quinoa, and apples; and carrots, raisins, and sweet potatoes.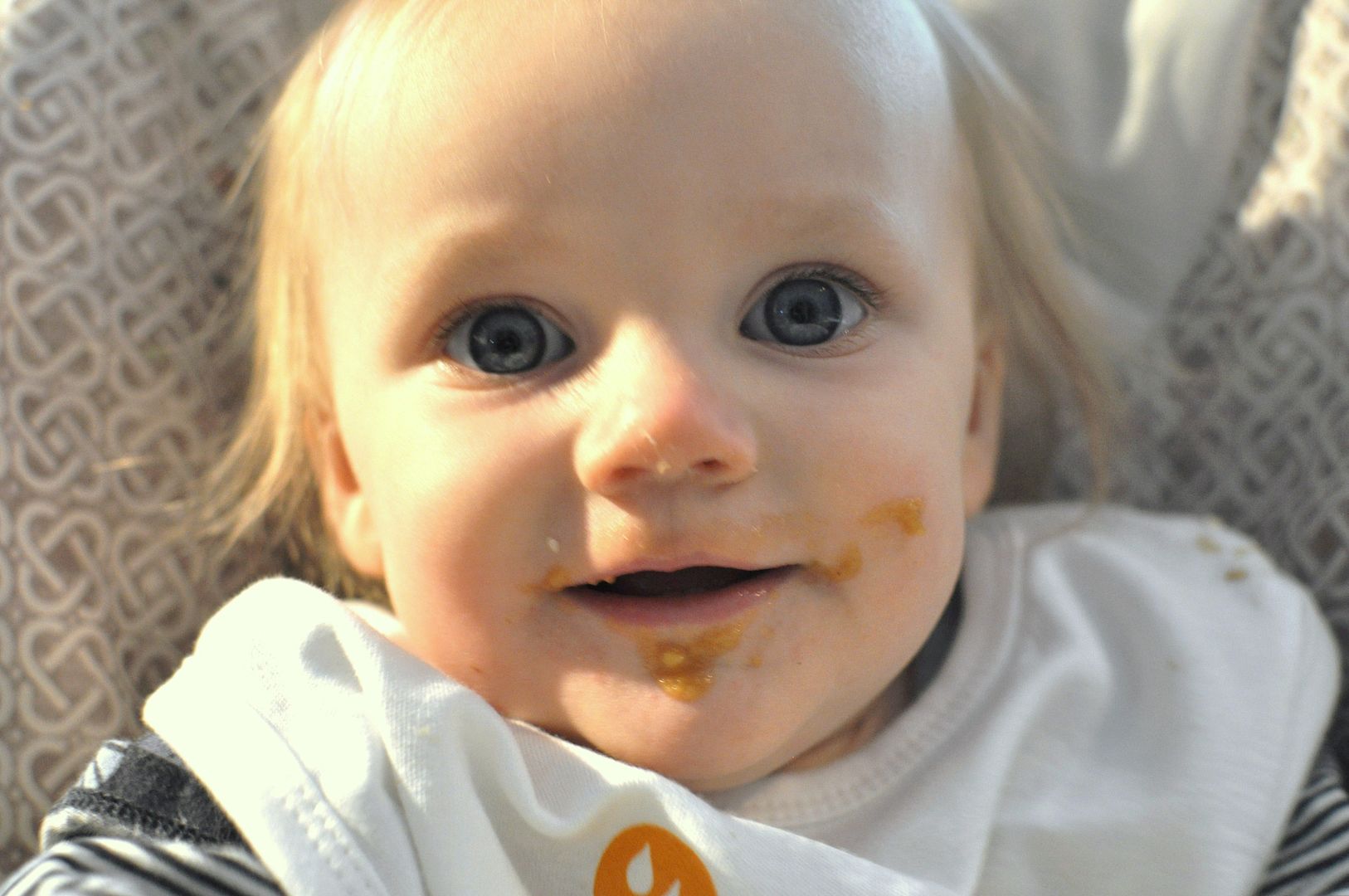 She likes it!
You can get these for $1.19 per single ingredient pouch or $1.49 for the multi-ingredient blend pouches. NurturMe also makes Yum-a-Roo's organic dry fruit and veggie snacks. Each pouch has 1.5 servings of fruits and veggies and has bite-size snacks that easily dissolve in the mouth–we'll have to try these next!
Pictured above are NurturMe co-founders Caroline Freedman and Lauren McCullough. You can buy NurturMe products on their website and make sure you find them on Facebook, Twitter, and Pinterest!