T-Ball for 3-year-olds?! Sign us up!!! I saw a flyer for the YMCA just down the road from us for t-ball and was thrilled that it was just for 3 year olds… I registered Ryan and Steve ran out to buy him a new bat, glove, and balls. He had his first practice last week and did awesome!
They spent some time catching and throwing. Ryan likes to throw underhand so they kept reminding him to try overhand… he started to get the hang of it. Then they got to hit and run around the bases.
In the photo below, Ryan was in the outfield… he was a short stop! As the kids at bat hit the ball, the kids in the outfield would run to get it. They weren't trying to throw or get anyone "out," just had fun running after the ball! I wish I had some of this on video because I don't think Ryan moved an inch the entire time he was out there, haha. At one point, he even sat down, hahaha. Now THAT is my kid 😉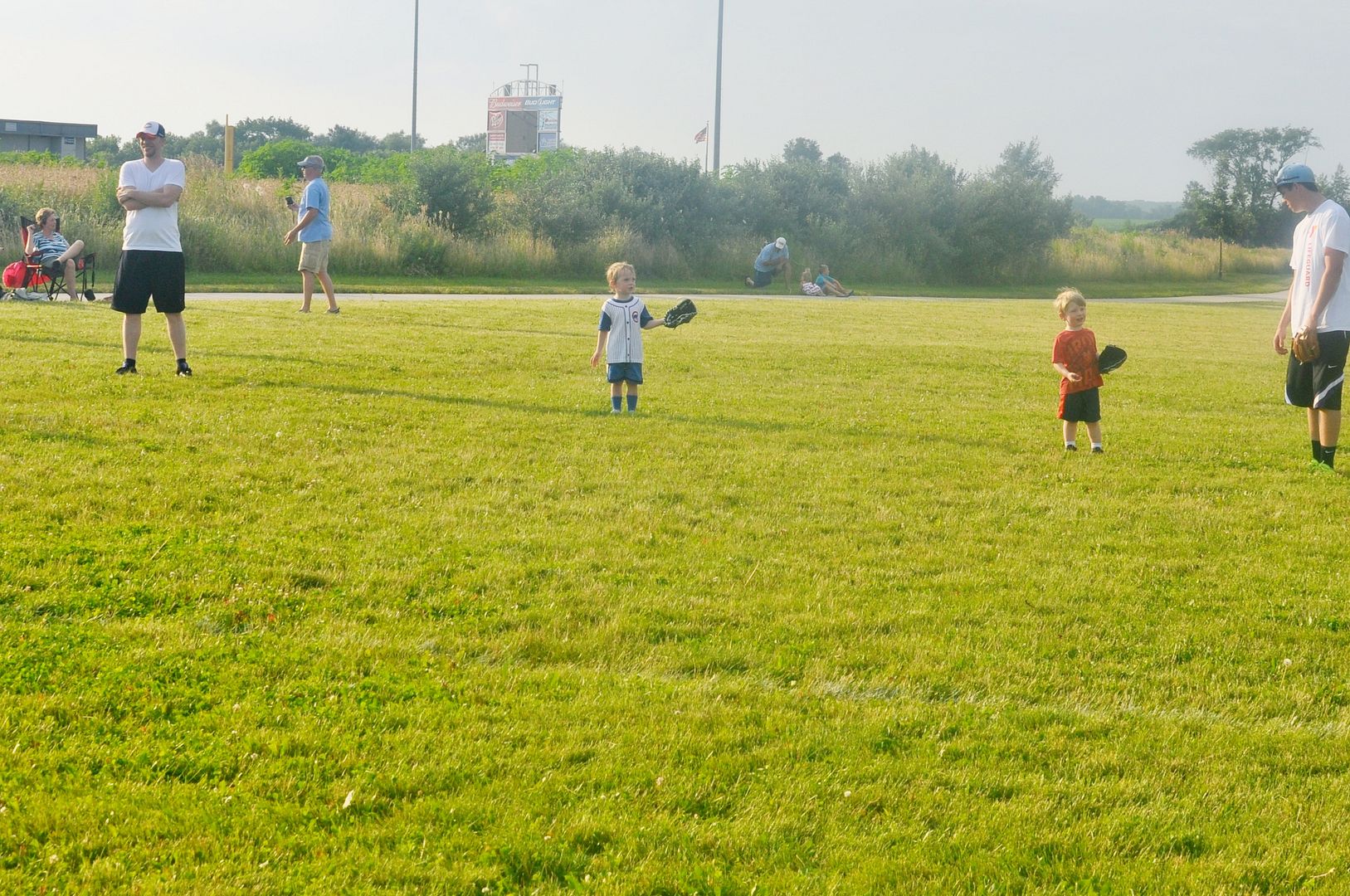 Ryan hit once, rounded the bases, and said he was done… he didn't want to hit again. I talked to him for a little bit, told him I'd go up to bat with him, and found him a helmet that fit (the one he used the first time was way too big and it kept falling over his eyes). He said "okay, but just one more time!" Deal! And wouldn't ya know that Ryan had so much fun that he went to bat TWO more times after that! He loved it. I caught a video (at the end of the post) of his last hit and he was pumping his fist on his run to first base, haha.
It was HOT that day and everyone was sweaty, but Ryan had so much fun and was so proud of himself, it was too cute. We're pretty sure he's right-handed, but he seems to like to hit left-handed, hmm.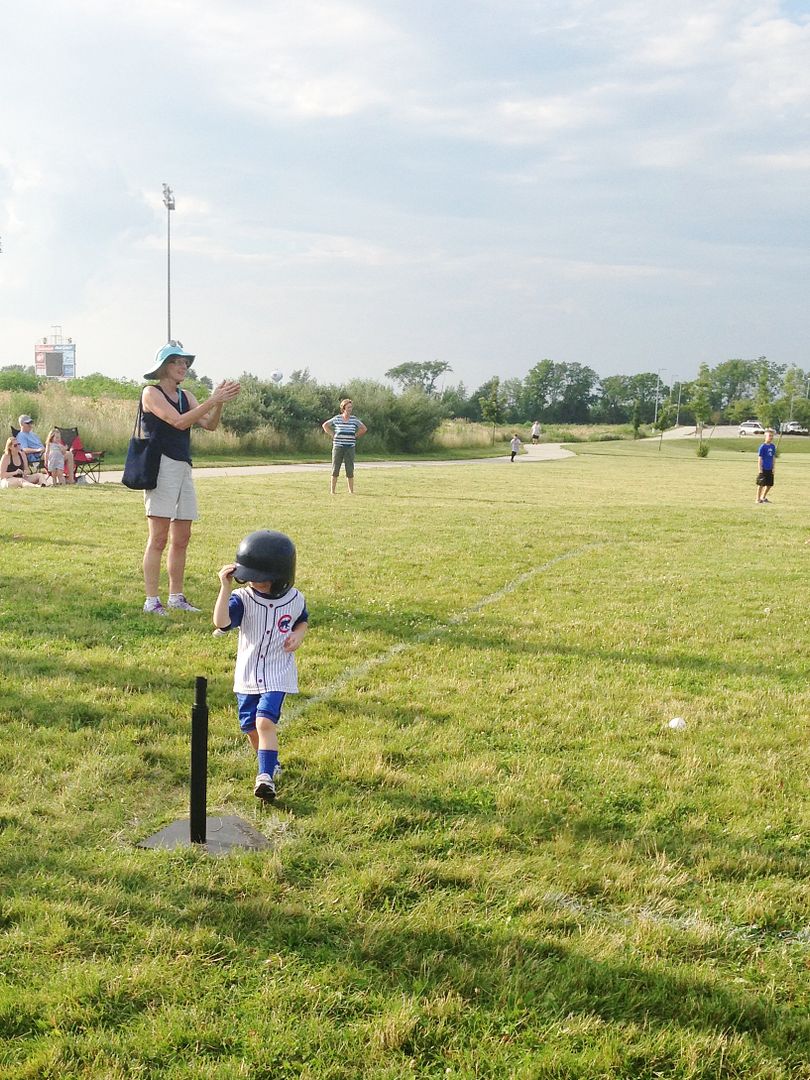 running home!
Can't wait for next week!