In a KIA SORENTO 2014, of course! If it doesn't scream "party animal," I don't know what does! 😉 But really – this mama got us from Rockford IL to Milwaukee WI for a weekend of awesomeness. We stopped half way at a winery near Delavan for lunch then continued on to our hotel in downtown Milwaukee. I've reviewed a 2013 Kia Sorento on this blog before so let's do this a little differently…
What do 6 girls pack in a Kia Sorento?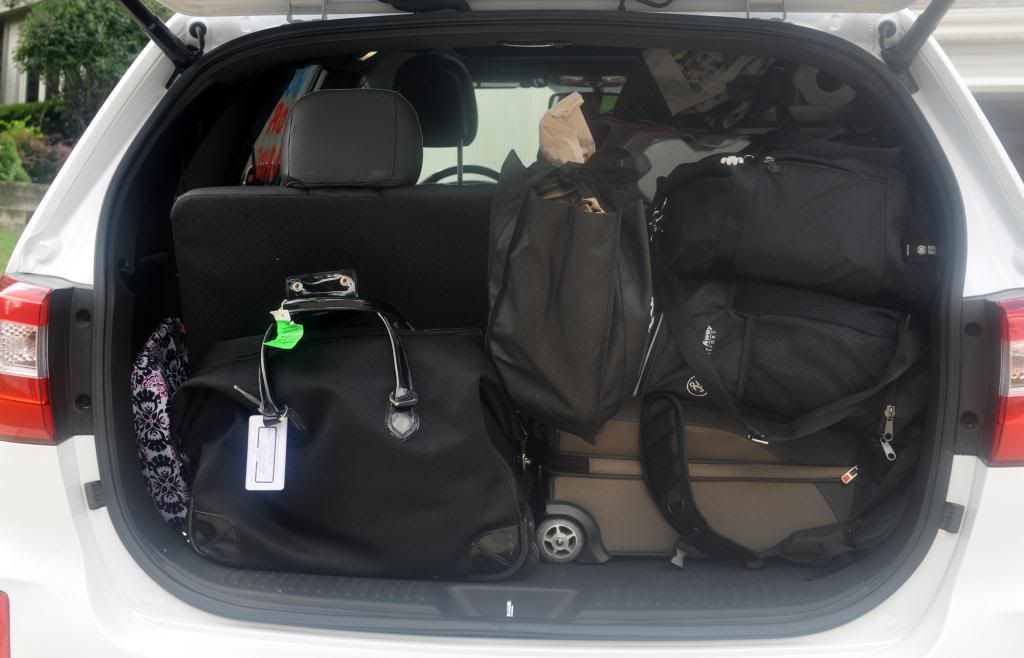 A LOT. 6+ bags of clothes. A cooler full of food. A breast pump. A bag full of bachelorette gifts. If you thought the trunk space was tiny with the 3rd row in use, you were wrong 😉 To make it all fit, we actually sat 3 girls across the middle row and only 1 in the 3rd row so that we could fold down the second half of the 3rd row… so great you have that option! With that seat flat, we could stack things higher and were still able to comfortably seat 6 adults!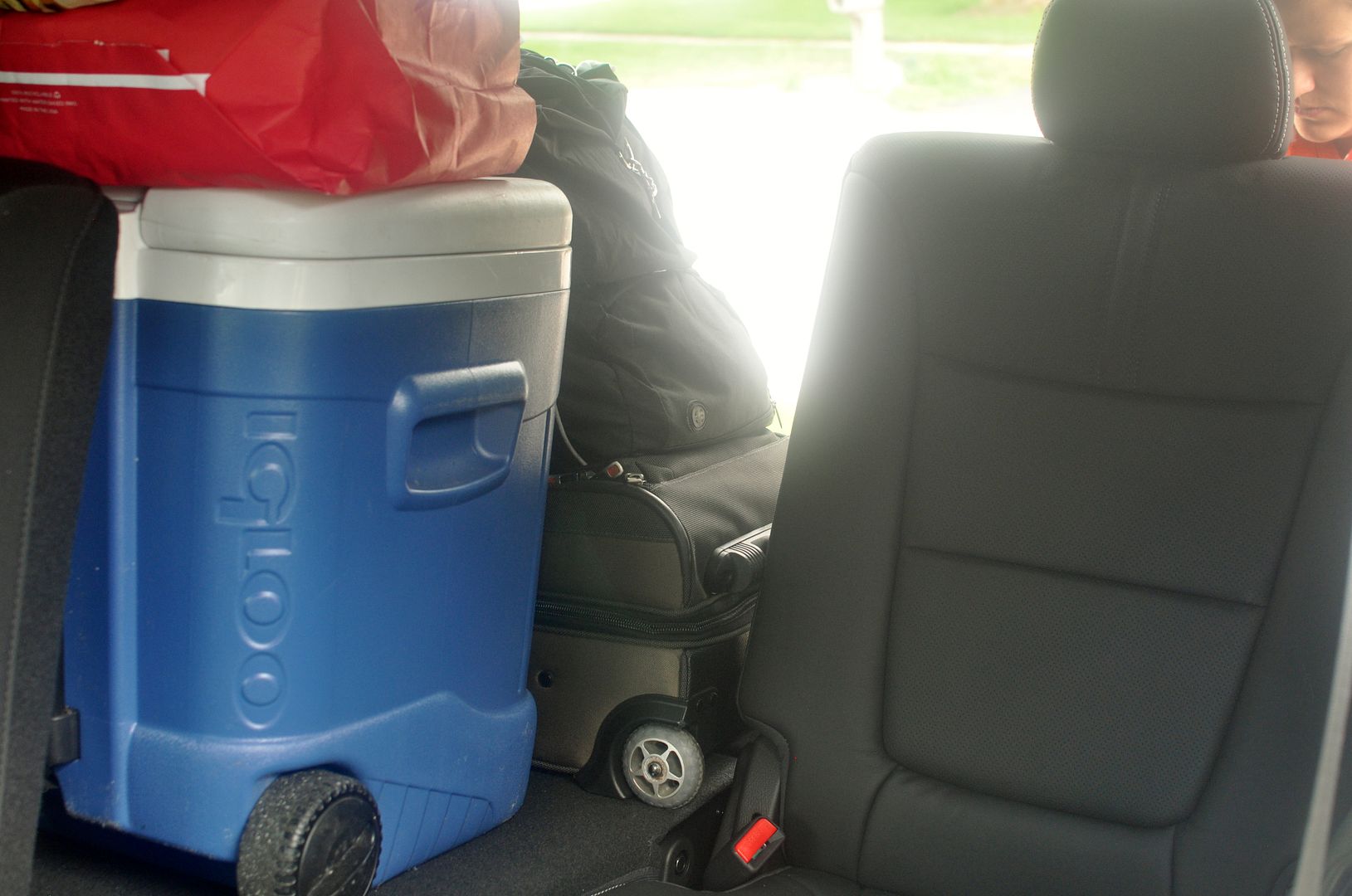 What do 6 girls notice while riding in a Kia Sorento on their way to a bachelorette party?
We may be going to party, but…. we're always still "Mom." The favorite feature among the group was the fact that the rear windows had built in sun shades AND that you could still have them up and in use with the windows down. Amazing, right? We thought so.
Another favorite was definitely the massive sunroof that spanned the entire back of the car. Only the front half of it opens up to fresh air, but the rear half is still all window… every time we opened it, the entire car was full of "oooooooo's" and "ahhhhhh's!" It was like being in a convertible, haha. Like I said, who doesn't party in a Kia Sorento?!
How many girls does it take to work the navigation?
One! Because the system on the Kia Sorento makes it so easy. We also loved the USB and power outlets–breast pumping in the car? Check. Charging life lines AKA cell phones? Check. Syncing our playlists via bluetooth? Check.
Other favorites on our trip to Milwaukee:
Cooling front seats and side mirrors that warned us of close cars! I noticed immediately that the Kia Sorento, with the 3rd row in use, has some blind spots you need to get used to. The head rests in the 2nd and 3rd rows just line up in a way that they block a lot of space… I got used to it, but also REALLY appreciate the orange light on both side mirrors that told me someone was in my blind spot and I shouldn't move over. Same goes for the rear-view camera that turns on when reversing… life-saver! Another thing we noticed was how far back the seats in the middle recline–awesome! It's hard to go back to my car without those features.
And… did we have fun?!
Tons! Thank you, Kia!
I did also drive it during the week with the family. We had two car seats very comfortably in the middle row and Ryan loved being "up high" in the "new car!" It has the LATCH system for easy install.
You can find more on Kia at their website, check out the Sorento, and make sure to follow them on facebook and twitter!
~I received a Kia Sorento to test drive to facilitate this post. I was not compensated in any way and all opinions are my own!