I don't know if you  guys remember the story of when I discovered I was pregnant with Rebecca, baby #2. We were going to start trying in the next month or two so she surprised us just a little bit early! I was late so I took a pregnancy test… just one of those cheapies that show two lines or a plus or something. Of course it was super light and I could not tell for the life of me if I was actually pregnant or not. It wasn't like it was with Ryan… there was no mistaking that one!
I even took a photo of the test and uploaded it to a private group of Facebook friends. "Help! Pregnant or not?!" Haha, I hadn't even told my husband yet! They all insisted I was pregnant, but I wanted to be SURE…
So I ran out to CVS down the street and bought one of the digital Clearblue pregnancy tests that actually says the word "pregnant" on it. What do you know…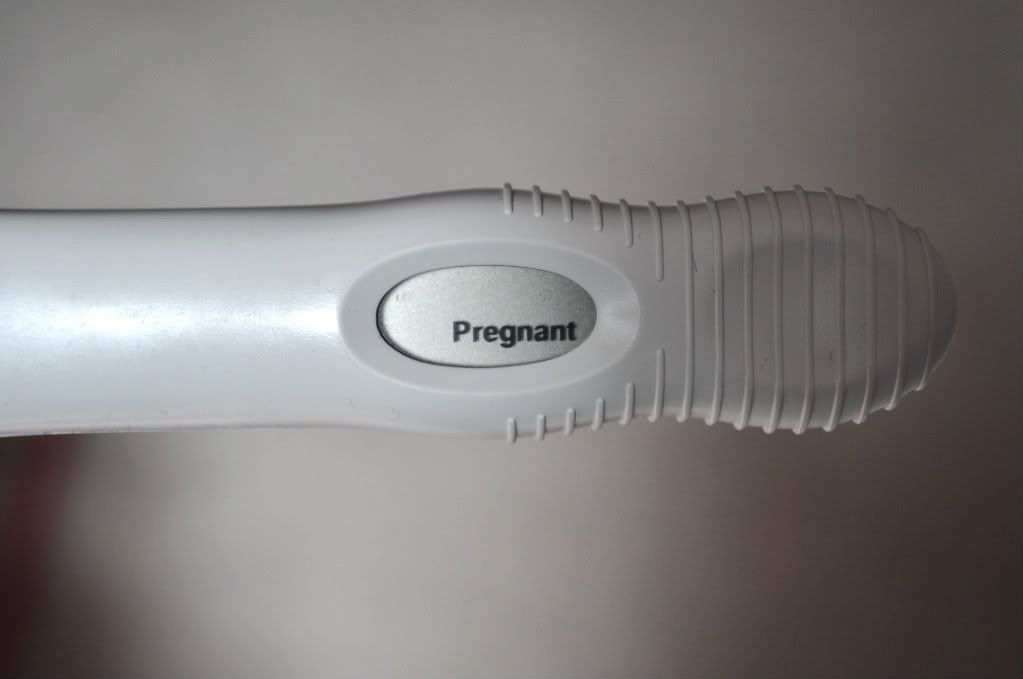 I somehow managed to keep it a secret from everyone (except that Facebook group of friends, haha) for an entire week! I finally told my husband with Ryan wearing a "big brother" shirt just before Father's Day… it was awesome 🙂
Did you know that now Clearblue has a NEW pregnancy test that goes beyond the awesomeness of the digital "pregnant" message? The Clearblue Weeks Estimator actually tells you how far along you are!
This is the first and only test of its kind and it's over 99% accurate in detecting pregnancy and 93% accurate in estimating the number of weeks pregnant based on time since ovulation. I remember trying to figure out how many weeks I was when I was pregnant with Ryan, our first, and this would have been a great help! How does it work? It detects the level of hCG hormone to estimate number of weeks, from 1-2 weeks pregnant, 2-3 weeks, or 3+ weeks.
Check out this recent article about the Clearblue Weeks Estimator pregnancy test in the Wall Street Journal. You can find the new Clearblue Weeks Estimator at CVS.com or your local CVS Pharmacy! Make sure you find Clearblue on facebook and twitter, too!
What do you think? Could the Clearblue Weeks Estimator pregnancy test have helped you out? If there's a next time, I'm going straight for this one, no guessing games 😉
I was selected for this opportunity as a member of Clever Girls Collective and the content and opinions expressed here are all my own.