I've been babywearing for nearly 5 years, since our first was born. One of my carriers way back then was a ring sling—I really WANTED to love it, the ease of use, the comfy pouch for baby, and the beautiful fabric hanging from the rings that could be used as a nursing cover or burp cloth…  but I really struggled babywearing with a ring sling.
When you have a newborn baby—especially your first!—you will be in a panic to make them comfortable and stop crying. For me, that meant quickly ditching my ring sling before giving it a chance since I couldn't quickly get the hang of it.
I finally learned how to properly use a ring sling when our second was born! And let me tell you, if you have some basic tips to get you started, it is EASY. A ring sling is quick—throw it over the shoulder, plop in your baby, and pull to adjust. Plus, you need a quality ring sling (which also might have contributed to my troubles years ago). My Snuggy Baby ring sling is wonderful still for my toddlers because they're indecisive and curious little creatures, constantly wanting "down, mom!" but then "up, mom!" 2 minutes later.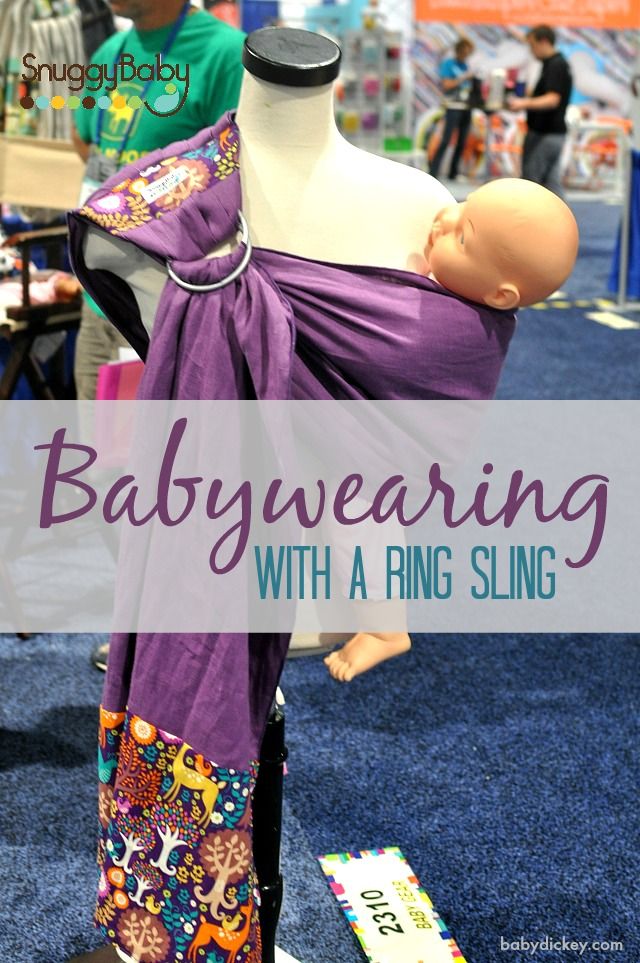 Snuggy Baby has some amazing customer service. You may have seen a review I did on their amazing cloth diapers late last year and it was Jo, the mama behind Snuggy Baby, that gave me tips on ring sling wearing and worked with me on getting it right.
Now I'm going to share some tips with you!!! There are tons of videos I could do (and a ton of videos out there—even on Snuggy Baby's site) to help you with different carries. I decided to to the basic beginning tips because that's where I struggled years ago.
You can see all of Snuggy Baby's ring slings here. The one in my video is gorgeous, right?!?! It's the Botanical Garden linen banded ring sling that's a beautiful turquoise color with silver rings and a band of orange, green, and aqua florals with brown hummingbirds on a white background. It's a wider ring sling, at 78″ long and 28″ wide, making it awesome for larger babies on up to a fidgety toddler.
GIVEAWAY: one SUPER lucky reader will win a $75 Snuggy Baby gift card to use on anything in their shop! There's ring slings, wraps, cloth diapers, wet bags, and some accessories. In awesome prints! Use the form below to enter–good luck!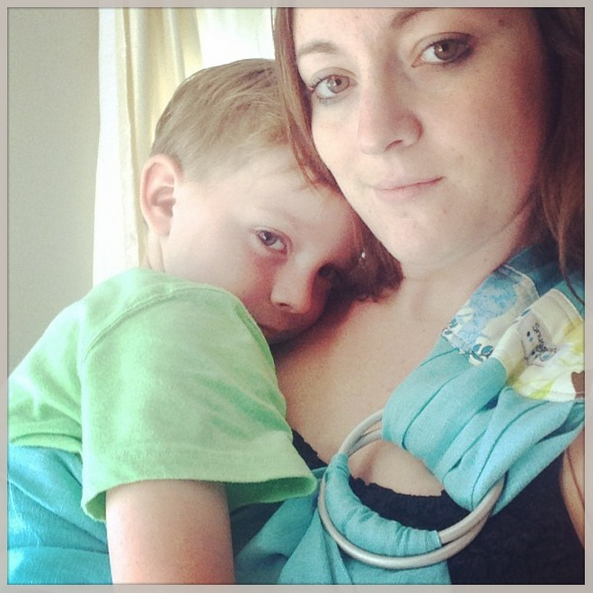 babywearing with a ring sling